PLEASE GO TO THIS WEBSITE (http://www.rainymood.com) BEFORE READING. :)
In honor of the rainy weather today, here are my thoughts on the rain...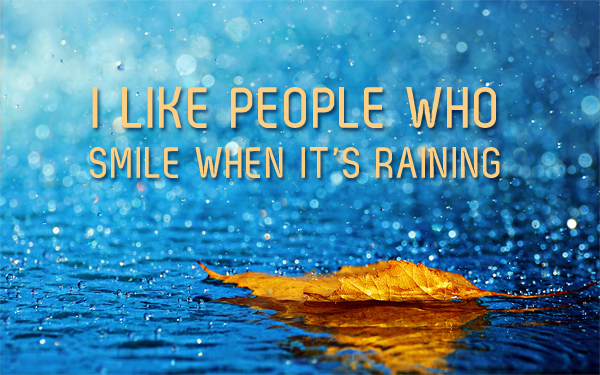 There's something about the rain that's so peaceful. Is it just me, or does anyone else smile whenever they wake up in the morning and hear the sounds of rain thumping against the roof?
To me, the rain brings adventure. It brings mystery. It brings happiness.
The rain gives me strength and comfort.
It clears the sky and the air.
Everything is fresh and clean and green.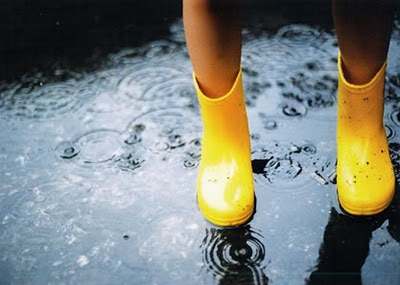 Rain gives us puddles and thick, squeaky, yellow boots.
It makes us explore.
Or find warmth under layers upon layers of blankets.
So take a moment to...
because...
That's all for now.
-M